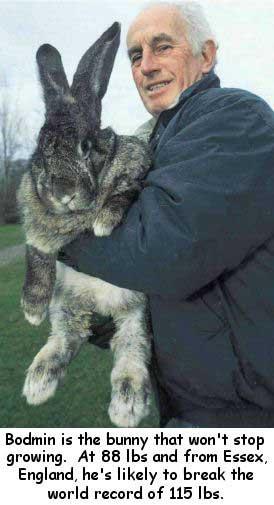 88 Pound Bunny (115 Lbs)
Bodmin is the bunny that won't stop growing. At 88lbs and from Essex, England, he is likely to break the world record of 115lbs.
Ralph was then the world's current record holder.
As the son of the world's biggest bunny, it was always likely that Ralph the rabbit was going to be a big buck.
But he has well and truly proved a chip off the old block after breaking the record set by his mother Amy – weighing in at more than three stone.
Ralph, a continental giant rabbit, is just 12 months old but already weighs more than Amy did before her death in 2009.