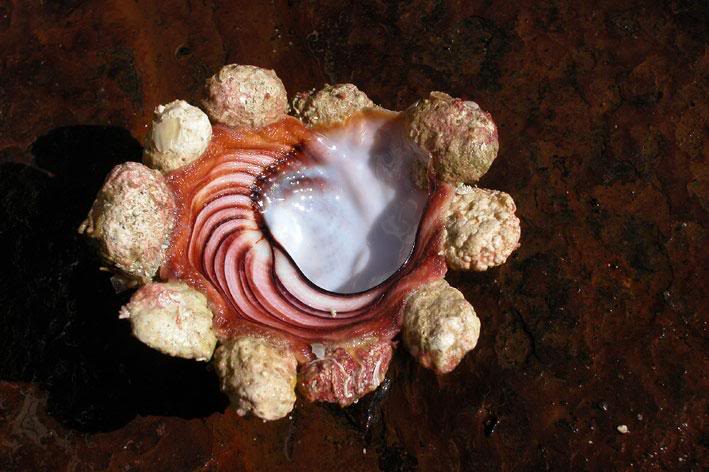 Carrier Shell Xenophoridae
Xenophoridae, common name carrier shells, are a taxonomic family of medium-sized to large sea snails, marine gastropod mollusks in the clade Littorinimorpha.
According to taxonomy of the Gastropoda by Bouchet & Rocroi (2005) the family Xenophoridae has no subfamilies.
Carrier Shell rare deep-water species of the northern part of the North Island, it is a wonderful example of the art of camouflage for, in order to escape detection, the shellfish cements to the back of its shell bits and pieces of shell and rock from the surrounding debris of the sea bottom. It is even careful to cement odd valves of bivalves with the concave side uppermost, thus emphasising their emptiness to prowling carnivorous fish. The Carrier Shell is about 3 in. across and lives in from 20–50 fm.
Carrier Shell Description
Carrier Shell Xenophorids are unusual in that in many of the species the animal cements small stones or shells to the edge of the shell as it grows, thus the shells of those species are sometimes humorously referred to as "shell-collecting shells". The genus name Carrier Shell Xenophora comes from two ancient Greek words and means "bearing (or carrying) foreigners".